Coconut Coffee House
Located in Ormiston, Coconut Coffee House is a welcoming, laidback coastal café, offering fabulous, wholesome food and organic coffee.
We specialise in:
Gluten free, dairy free, celiac and vegan dietary requirements
A wholesome and organic breakfast and lunch menu
Acai bowls
Smoothies and specialised coffee
Beautiful slices and cakes
Fresh ingredients and incredible taste
First in, first serve
Breakfast and Lunch seats are available as a 'first in, first served' basis, so please just come on down. Weekdays bookings are available for groups of 6 or more. If you would like to reserve a table please call us on (07) 3821 2591.
Menu
Please check out our Menu Gallery to see the latest breakfast and lunch creations.
Catherine Harmer – Head Coconut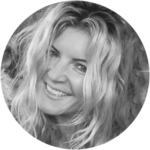 Catherine's vision for Coconut was to create a fun, friendly atmosphere, where guests could get away from the hum drum of everyday life in a unique environment, eat fabulous wholesome food and drink organic coffee.
Her twenty-year background in interior design and retail styling enabled her to create a fun loving coastal chic environment delivering the very best menu to her guests.
"The food must be fresh, cooked to perfection, beautifully presented and taste absolutely delicious".
The Coconut Tribe
No expense is spared on buying in the best Organic coffee beans for Coconut's uber-talented baristas to work their magic on. It's all about the quality of the product, the presentation and care. And that goes for the 'tribe' at Coconut as well, who work hard to ensure that guests get the most friendly, warm welcome and attentive customer service.
At Coconut we 'sprinkle kindness like confetti' because genuine kindness together with a genuine smile, creates the right ambience in such a powerfully customer focused business.
If you would like be among the Coconut tribe, creating a positive work environment and sense of belonging, please check out our Careers page.